DOSIMETRY LABORATORY CONSTRUCTION IN COMMENCE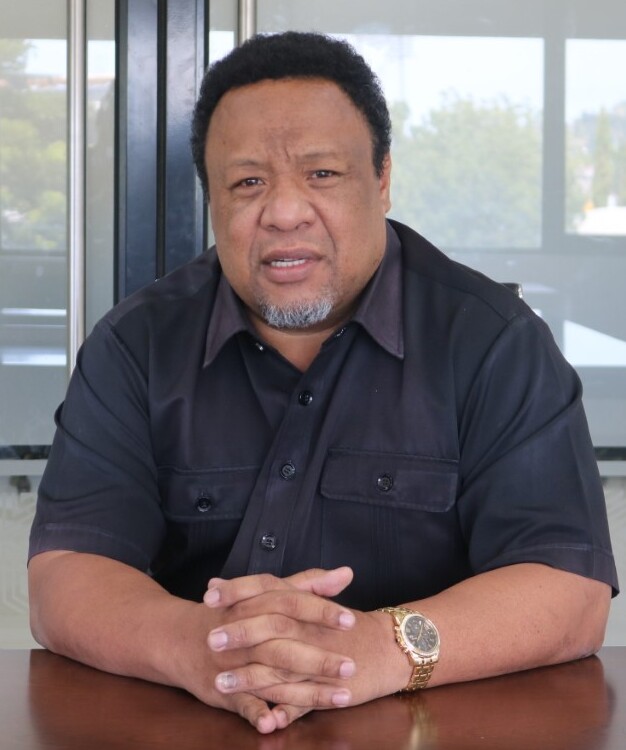 Mr. Victor Gabi
---
DOSIMETRY LABORATORY CONSTRUCTION IN COMMENCE
Port Moresby - IT has been a long wait for the National Institute of standard and Industrial Technology (NISIT) since it signed a memorandum of agreement (MOA) with the University of Technology to build a Dosimetry Laboratory.
This laboratory will be a subsidiary of NISIT and University of Technology with a 60 per cent to 40 per cent ownership respectively.
The Acting Director General Mr. Victor Gabi stated that he was pleased the National Procurement Authority had awarded the contract under Unitech's procurement process and last week issued an APC to the commencement of the construction of this laboratory. The laboratory will be located at the Applied Physics Department Building at the university.
Mr. Gabi reiterated that the Dosimetry Laboratory will be the first of its kind in PNG and as a subsidiary under NISIT, it will be constructed to meet requirements of a Secondary Standard Dosimetry Laboratory (SSDL).
The main purpose of the laboratory is to provide calibration for dosimetry equipment used to measure the amount of ironizing radiation delivered when a technician relies on radiation for diagnosis and treatment of patients in medical practice. The laboratory will also do calibration of radiation protection equipment used by personnel in the radiation industry.
The cost of the (SSDL) Dosimetry laboratory construction is K1.32 million and will take 6 months to build under the management of the project office of Unitech.
NISIT has honoured its commitment under the MOA and an amount of K700,000.00 has been transferred to Unitech for NISIT part of the funding arrangement.
Mr Gabi said he looks forward to the completion of this project at the end of 2023.
Authorised by:

Victor Gabi
Director General
---